"Pakikisama" in Fitness: Harmonizing Social Expectations with Personal Goals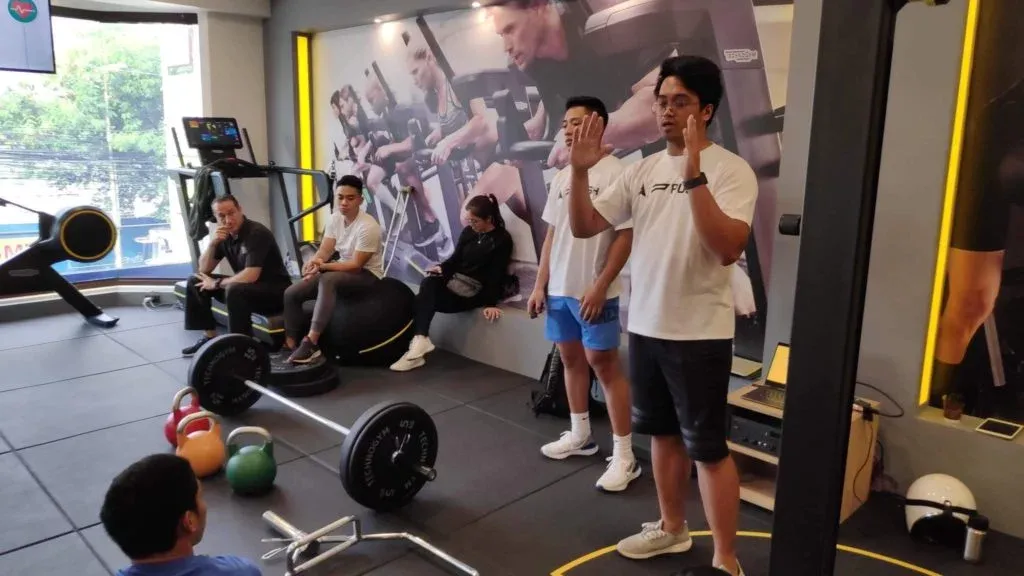 Ah, the art of 'Pakikisama'.
Isa itong distinct at malalim na aspeto ng ating kulturang Filipino. Pakikisama, often translated as "getting along" or "companionship", is much more than just blending in; it encapsulates the essence of unity, camaraderie, and maintaining smooth interpersonal relationships within our community.
Pero sa mundo ng health and fitness, paano nga ba natin maisasama ang konseptong ito sa ating mga personal na goals?
The deep-rooted Filipino value of 'Pakikisama' may sometimes feel like a tug-of-war, lalo na when it comes to our individual health aspirations.
It's not just about "getting along" with others; it's about respecting our shared bonds, finding mutual ground, and oftentimes, sacrificing a bit of our own comfort for the greater good of the group.
But the truth is, this doesn't always align perfectly with our fitness goals.
The Social Gym Session Dilemma
We've all been there. Isang kaibigan ang nag-imbita sa iyo to join a gym session, pero iba ang workout routine nila compared sa iyo.
Or baka naman may handaan or salu-salo, pero you're currently on a strict diet.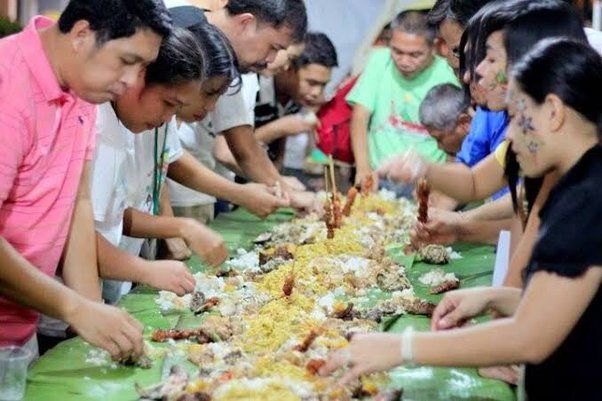 Sa mga moments na ito, napapaisip tayo: Should we adapt for the sake of pakikisama or stay firm with our routines? Mahirap talaga when personal aspirations conflict with social ones.
But, just like in our daily Filipino life, there's always a way to find balance.
Embracing "Pakikisama" Without Compromise
In our journey towards health and fitness, importante na matutunan natin na i-balance ang ating personal goals with our Filipino value of "pakikisama".
Here are some strategies na maaari nating i-apply:
#1 Be Vocal but Respectful
Mahalaga na maging open tayo sa ating mga kaibigan at pamilya tungkol sa ating mga fitness goals. Kasi, sa ganitong paraan, maaari tayong makahanap ng compromise.
It's okay to say, "I'm trying to avoid sweets ngayon. Baka may fruits kayo dito?"
By being open about your goals, maaari kayong magkaroon ng understanding and perhaps even find mutual ground.
#2 Plan Ahead
Kung alam mo na may upcoming gathering or celebration, maghanda.
Maybe you can fit in an early workout session para may buffer ka for the feast later.
Or kung diet ka, baka pwede kang magdala ng healthy dish to share? Sa ganitong paraan, you can be part of the fun, kahit pa you're sticking close to your goals.
#3 Embrace the Spirit, Not Just the Action
Remember, hindi lang ito about doing exactly what everyone else is doing. Ang core ng pakikisama is being there, showing up, and valuing the time spent with loved ones.
Kahit water lang ang iinumin mo sa isang inuman session, the fact na kasama mo ang barkada is what truly matters.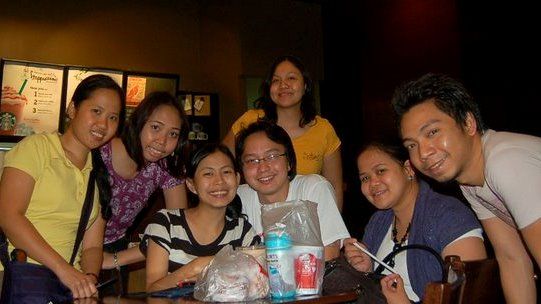 Ang ganda ng kulturang Filipino na palaging nagbibigay-importansya sa relationships at connections.
But with a little bit of planning and communication, hindi mo kailangang i-sacrifice ang iyong health and fitness goals for it.
The Strength in Flexibility
Pakikisama teaches us the importance of flexibility, understanding, and mutual respect.
By applying these principles, hindi lang natin naa-achieve ang social harmony, pero we also pave the way to a more sustainable fitness journey. Hindi mo kailangan mag-give up sa mga mahahalagang social moments.
Ang kailangan lang is a mindset of adaptability.
A Holistic Approach to Fitness
Your fitness journey isn't just about physical goals; it's also about emotional and social well-being.
By incorporating the value of pakikisama, you're nurturing a holistic approach to health that honors both individual aspirations and collective bonds.
Kasi dito sa Pilipinas, hindi lang katawan natin ang iniisip natin, pero pati na rin ang ating mga relationships.
By finding that balance, mas nagiging sustainable at realistic ang ating mga fitness goals. At the same time, nai-maintain natin ang closeness and unity na mahalaga sa ating culture.
To wrap it all up, ang secret sa pag-maintain ng healthy lifestyle habang being true to our Filipino values like pakikisama is understanding and communication.
Kapag naiintindihan natin ang ating mga sarili, at na-co-communicate natin ito sa mga taong mahalaga sa atin, mas madali nating maa-achieve ang harmony between our personal health goals at ang desire natin to bond and connect.
So sa susunod na social gathering or outing, remember na it's possible to be both a good friend and a health enthusiast. Balance lang ang kailangan. Balance.