Mall March: Turning Filipino Mall Culture into a Fitness Regimen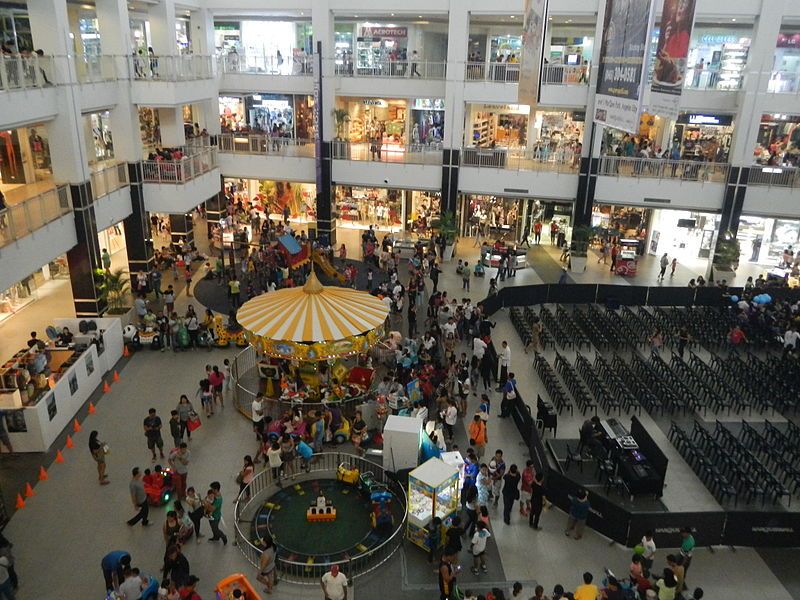 Malls: More Than Just Shopping Centers
In the Philippines, we don't have parks! We have shopping centers.
Dito, malls are more than just shopping centers. They are our escape sa sobrang init ng panahon, our rendezvous point with family and barkada, and more importantly, a place where countless kwentos and memories are made.
Pero, have you ever thought of them as more than just places to shop and eat? What if we turn our beloved malls into a giant playground for health and fitness?
Anatomy of a Mall: Seeing Beyond the Stores
On the surface, a mall might look like a simple collection of stores.
But if you be creative, you can see some possibilities for working on your health. Imagine yung mga mahahabang corridors na perfect for brisk walking or even jogging, yung staircases that can give you a mini leg workout, and the atriums na pwede gawing lugar for group fitness activities like Zumba or yoga.
Let's brainstorm a bit– how can a mall visit keep you active?
How about... Dynamic Window Shopping?
Imagine turning window shopping into a sport. Di lang basta basta pagtingin sa displays, pero making it an aerobic activity. Walk with intent, pause to admire, maybe even challenge yourself with lunges or squats habang nag-bbrowse, then move on to the next. Bawat window, is a chance to push yourself a little more.
How about... A Staircase Challenge?
All malls have escalators and elevators.
But they are all required to have stairs too! Do you know where they are? Sometimes they're out of the way at kelangan mo pang hanapin. And that's the beauty of it. You're going to have to go out of your way to get a little bit extra movement.
Next time you're in the mall, iwasan muna natin yung escalators and elevators. Instead, see how fast you can conquer those stairs. Lalo na pag kasama mo ang mga kaibigan, it can become a mini game.
How about... Finding some good routes?
Usually if madaming errands ang gagawin, we can mix it up by finding some nice 'paths' in the mall to get to where we want to go.
I personally enjoy going all the way from Greenbelt 1 to the Ayala MRT station na naglalakad lang. Pwedeng gawin almost 80% indoor. So that's a plus.
Gumawa ka ng listahan ng items or stores na kailangan mong hanapin. Find a route that let's you pass through all of them. Hindi lang ito isang magandang paraan para mapagod ka physically, but it keeps your mind sharp and active.
How about... Nourishing Wisely?
Of course, pag sinabing mall, hindi mawawala ang pagkain. But in between those delicious meals, gumawa tayo ng conscious choices.
Maghanap ng fresh fruit juices, salads, or grilled items. Iwasan muna natin ang mga fast food and opt for healthier options.
Masarap pa rin, pero mas healthy!
The Psychological Boost: Malls as Wellness Hubs
Hindi lang physically beneficial ang paglalakad sa malls.
May added psychological benefits din. The bright lights and cheerful ambiance can elevate our mood, especially after a long day. Being surrounded by people gives us a sense of community and belongingness.
Alam mo yung feeling na you're not alone in your journey? Ganun. And every time you achieve a mini-goal during your mall trip (like avoiding elevators or choosing a salad over fries), there's that satisfying serotonin boost.
Di Ma-iwasan na mag mamall tayo– Make use of that!
As you combine shopping with fitness activities, makikita mo ang pagbabago sa iyong perspective about malls.
From just being places of consumerism, they can transform into wellness sanctuaries.
You're hitting two birds with one stone: you get to enjoy and at the same time, take care of your health.
Mall-tivation: It's a Lifestyle
Para sa iba, malling is just a pastime. But for the health-conscious Pinoy, it can be a way of life. It's about finding opportunities in the everyday, in the mundane. So next time mag-plano ka mag-mall, remember: hindi lang ito about shopping bags or eating out.
It's also about taking steps, literally and figuratively, towards a healthier you. At dito, in the heart of our Filipino mall culture, we find a unique fusion of culture and fitness.
In Conclusion: A Fusion of Culture and Fitness
Sa susunod na pupunta ka sa mall, isipin mo: bawat hakbang counts, both for your shopping list and your health goals.
Cheers sa mas healthy at mas masayang mall days ahead!